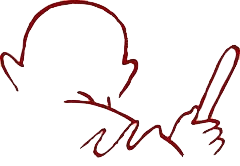 ABOUT GANDHI
---
MYTH & FAQ
---
ARTICLES
Gandhi And The Black People of South Africa By James d Hunt
Resistance To The Soul: Gandhi And His Critics - By Michael F. Plotkin
---
Further Reading
(Complete Book available online)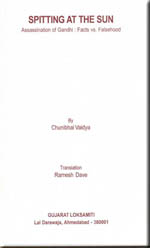 SPITTING AT THE SUN
(Assassination of Gandhi :
Facts vs. Falsehood)
About This Book
---
Written by :Chunibhai Vaidya
Translated by :Ramesh Dave
Printed by : Umiya Offset,
Tavdipura,
Ahmedabad - 380 014,
India.
First Published : November 1998
Printed and Published by :
Gujarat Loksamiti,
Loksamiti Compound
Lal Darwaja,
Ahmedabad - 380 001

---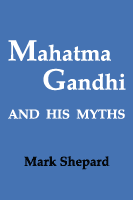 About This Book
---
Written by : Mark Shepard
I.S.B.N : 0-938497-19-7
Copyright : © 1990, 1996, 2001, 2002 Mark Shepard
---
Other Useful Links
---
What do you think of Christianity ? Did you consider becoming a Christian ?
My association with Christians dates from 1889 and there was a time in my life when I sincerely considered Christianity as my religion. In my pursuit, I met many a scholars and thinkers, who while having a profound effect on me, were not able to convince me. Although I admire much in Christianity, I am unable to identify myself with the orthodox Christianity. I must tell you in all humility that Hinduism, as I know it, entirely satisfies my soul, and fills my whole being.
The missionaries come to India thinking that they come to a land of heathen, of idolaters, of men who do not know God. My own experiences all over India have been on the contrary. An average Indian is as much a seeker after truth as the Christian missionaries are, possibly more so.
Please do not flatter yourselves with the belief that a mere recital of that celebrated verse in St. John makes a man Christian. If I have read the Bible correctly, I know many men who have never known the name of Jesus Christ, men who have even rejected the official interpretations of Christianity, but would nevertheless, if Jesus came in our midst today in the flesh, be probably owned by him more than many of us. My position is that it does not matter what faith you practice, as long as the soul longs for truth.
Source: http://www.kamat.com/mmgandhi/askgandhi.htm
---